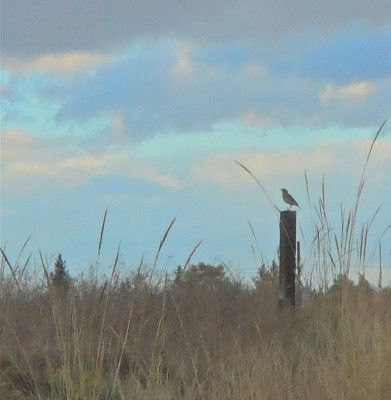 Solo Bird ©Bar Scott, 2014
Every week my friends Nicole and Doris and I meet by phone or in person to do some writing together. This week all three of us are physically here, and we have time to meet each morning for 90 minutes. Lucky, lucky us! This morning was our third in a row and tomorrow will be our fourth. 
We meet at 8:00, pour tea, then one of us offers a prompt to which we each respond in writing for 20 minutes (timed). Quick writing without an agenda, or time to think too much, can access different ideas and perspectives – often the writing sparkles because we haven't tried too hard. 

Monday we wrote in response to a poem by my friend Abby Thomas (which led me to write about a recent encounter with someone I used to love, and the piece of gum I was chewing when he pulled up beside me unexpectedly). Yesterday we wrote about summer camp (which led me to write about water skiing, but then to a sort of love poem for my mom), and today we wrote about Longing after Nicole read John O'Donohue's poem "For Longing" to us. As soon as I heard Blessed be the longing that brought you here/And quickens your soul with wonder my eyes began to swell and drain. Because of my tears I knew there was more to my longing for a specific thing I've been dreaming about than I'd allowed myself to feel until that moment.
When she was done reading, Nicole's prompt was "What are you longing for?"
My piece started out being about a dove singing outside of Nicole's living room as we wrote. I called her a Lonesome Dove because Brent and I had started watching a TV series by that name last night, and because she sounded lonely, like she was longing for something in the same way that I am. Listening to her melody I realized how natural it was for her to sing, all day if she wanted to. It's just what a dove does. Half way through our writing time I felt I needed to write more about the material thing that has been at the center of my longing for the last couple of years but more urgently in the last couple of months: a new piano I can't justify on any level other than simply wanting it. I wrote about my fears, about my self worth or lack of it. Then I wrote about the difference between wanting something and longing for something. Longing, as O'Donohue describes, has a deeper meaning. But objects that we want speak to our longing. They tell us what we're missing and remind us that it's ok to say what we need and want and long for, and to have if it's possible, and to understand if it's not.
FOR LONGING
©John O'Donohue
Blessed be the longing that brought you here
And quickens your soul with wonder.
May you have the courage to listen to the voice of desire
That disturbs you when you have settled for something safe.
May you have the wisdom to enter generously into your own unease
To discover the new direction your longing wants you to take.
May the forms of your belonging – in love, creativity and friendship
Be equal to the grandeur and the call of your soul.
May the one you long for long for you.
May your dreams gradually reveal the destination of your desire.
May a secret Providence guide your thought and nurture your feeling.
May your mind inhabit your life with the sureness with which your body inhabits the world.
May your heart never be haunted by ghost-structures of old damage.
May you come to accept your longing as divine urgency.
May you know the urgency with which God longs for you.
From the book To Bless The Space Between Us