Today there was bad news in Las Vegas, news we've almost become numb to. To counter it, my friend Doris Dembosky sent a blog filled with pictures that lifted my spirits: a blossoming sunflower, an aspen leaf turning to gold, the Sangre de Cristo Mountains covered in snow. Her email worked for me so I thought I'd spread some goodness your way in case your heart is heavy today too.
Yesterday afternoon, I watched from a distance as two herd of pronghorn (often called antelope) figured out how to be in the same field with a herd of deer.

Everyone got along fine but I could see the jitters. Eventually everyone got back to business as usual:

Yesterday morning was intense. The snow had just fallen and the sky was ominous.
No more moisture fell but plenty of wind blew.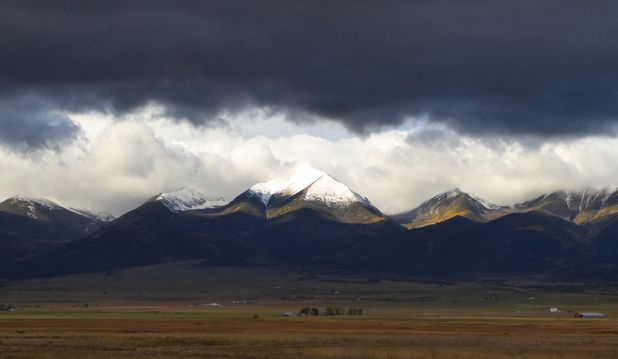 Not to be outdone, this morning the mountains had a whole different mood.
The changes here keep me alert and alive.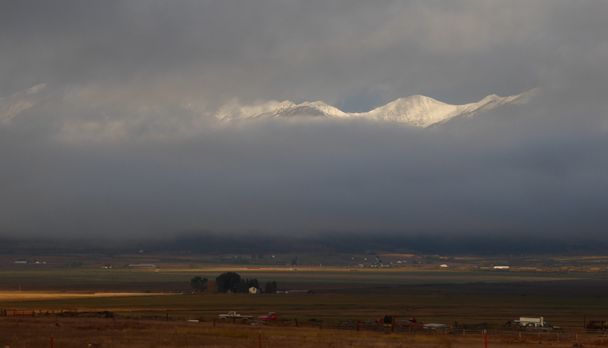 Just a week ago, the same field looked like the image below.
It reminds me that I can count on change, because it's true: I can.

In her book,

 

Evensong, my friend Gail Godwin wrote a chapter called "Shield the Joyous." She took the title from an Episcopal prayer that includes words to protect the grieving, the lost, and those who care for the dying, as well as others in need. Including the words "shield the joyous" in the prayer reminds us that on verdant days, we must prepare ourselves for what might come next.
Likewise, when days are long or dark, we can rely on the knowledge that light will follow. 

With love from ever-changing Colorado. Bar